Our manufacturing partner, Raypak, is providing high-quality learning experiences all from the comfort of your own home: Raypak's Live Virtual Product Training Courses. These contact-less training courses are designed to provide you with expert knowledge along with insider tricks and tips. The best part? Raypak is making these training courses FUN and EASY with weekly courses, easy sign-up, interactive sessions, and rewards just for completing the course! You won't want to miss it!
Here are the classes that are currently offered: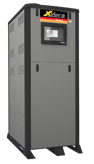 XVERS Commercial Boiler Training Series
This is a three-part training series designed to update and increase your knowledge and understanding of the most critical technical details of the extremely versatile XVERS

condensing

fire-tube boiler.

Topics covered include: Major and minor components, sensors,

systems,

and controls as well as offer best practices on how to properly install, startup and preform preventative maintenance.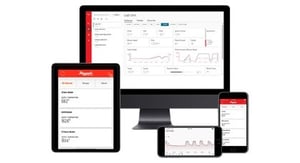 Raymote Control System Training Series
This is a three-part training series designed to update and increase your knowledge and understanding of one of the latest technological innovations-Raymore. This "smart"

Raymote

control system empowers service professionals with a mobile and web-based capability to remotely monitor and control

Raypak

boilers,

water,

or pool heaters from anywhere.

Topics covered include: Initial setup, managing a

Raymote

network and sharing best practices on how to effectively perform service through the

Raymote

solution.
Part I: Digital Gas Heater-Technical Product Overview
This is a technical product overview of

Raypak's

legendary Digital Gas Pool & Spa Heater. Their expert product trainers will walk you

through

the Key Features, Functions and Benefits of the Digital Gas Heater.

This product overview will also highlight their new, cutting-edge Pro Tek

Shield

module.
Part II: Digital Gas Heater-Installation
With a working knowledge of the benefits and core components of

Raypak's

most popular pool heater, now

it is

time to install it...properly.

In this 2nd

session

of their 3-part technical training series on

Raypak's

Digital Gas

Pool and

Spa Heater, they will cover everything you need to know for a successful installation. They will cover the following key areas: Water, Gas, Air, Electrical and

Programming

.
Part III: Digital Gas Heater-Troubleshooting & Service
In this final session of their 3-part series on the Digital Gas Pool Heater, their product trainers will do a "deep dive" into all the technical details required to effectively troubleshoot and service

Raypak's

most popular heater.
They will cover error codes -

what

they mean, what may be causing them, and how to resolve them. They will also share best practices for ensuring

smooth

and effective operation with detailed technical

explanations

that clarify the "

W

HY" behind

everything

we

recommend.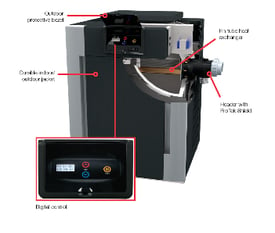 Click Here to View the Upcoming Webinar Schedule
To register for a webinar, click on the webinar you would like to attend on the Webinar Schedule above, and there will be a "Click Here to Register" link in the description.