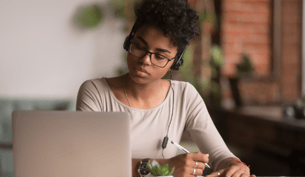 We all want to get smarter, at least I hope we do. And with our industry constantly changing and adding or revising HVAC equipment, this simple wish to stay sharp can be difficult. On top of that, add the need, or even the stress, of getting all the PDH credits you need for the year. Luckily, learning and earning are getting easier and easier in the HVAC industry. With manufacturers putting a new emphasis on online webinars and sales representatives focusing on new ways to stay in touch in the new virtual world, earning PDH credits in 2021 is going to be a breeze.
Here are 4 great ways to keep learning and earning those PDH credits this year:
1. Manufacturer Webinars
:
Our manufacturing friends are always hosting webinars
for ongoing training and PDH credits
. Many of them are only
an hour long and packed full of great information.
Here are a few upcoming webinars from our manufacturers:
January 26, 2021 at 11:00AM and 1:00PM EST Schwank: IR Heating Design Applications for Warehouse + Distribution
January 26, 2021 at 12:00PM EST Taco Comfort Solutions: Do 3-Speed Circulators Still Have a Place? (Residential Focus)
February 9, 2021 at 12:00PM EST Taco Comfort Solutions: Design a Chilled Beam Hydronic Distribution System (Commercial Focus)
To stay in the loop of all the upcoming opportunities, check out the Heat Transfer Sales LinkedIn page where we share upcoming webinars and PDH credits available!
2. Lunch and Learns
:
Lunch and Learns are getting trickier
as the pandemic continues, but we have hope
that the traditional PDH Lunch and Learns will be back on track later in the year. For now, some people are taking advantage of
online Lunch and Learns.
They look a little different, but you still get to enjoy lunch and
earn PDH credits at the same time.
Call your HTS sales representative
to schedule your next office Lunch and Learn!
3. Online Courses: There are online courses for everything, including for PDH credits. These may be a pricier option than the others on this list, but this does allow you to be picky about the topic. This would be a great option if you decide you need to brush up on a more general "Hydronic Systems" or "Plumbing System Design." When you decide to take an online course, ensure that the site satisfies all State Licensing Board requirements.

4. NSPE Courses: Each year, the National Society of Professional Engineers (NSPE) offers 15 free new courses for professional engineers seeking ongoing learning and PDH credits. These are on-demand webinars, so you can complete them as your schedule allows. All you need to do to receive your certificate is complete the course and pass the online quiz with at least a 70%. For more information on the NSPE courses, you can visit their website and view the FAQs.
No matter what 2021 brings, at least there are plenty of ways for you to keep learning and earning those PDH credits!
If you have any additional questions about how to earn PDH credits this year, reach out to your local HTS representative.