Topic: Pumps
Metraflex has done it again! In their mini-series," Essential Product Knowledge… From a Distance, " you can learn all about different Metraflex...
Continue Reading
With nearly 100 years of experience in the industry, Taco Comfort Solutions® has become incredibly educated and efficient in hydronic technology...
Continue Reading
Join us for Taco Comfort Solutions' Webinar on March 17th, where they will be focusing on a commercially-focused topic: "Pump Selection/Taco...
Continue Reading
Pumps are serious business in the world of commercial building. Engineers spend vast numbers of hours reviewing usage requirements so that the...
Continue Reading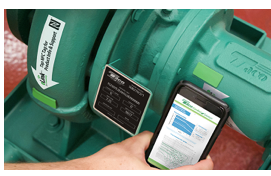 Pumps Parts General Knowledge Customer Service Manufacturer Information Building Owner Tips Efficiency
Innovation doesn't come easy these days. We're all so busy just getting things done day after day that it's tough to spend the extra time and...
Continue Reading
The DOE compliance deadline for pumps is coming up on January 27, 2020. While it may seem like this date is far into the future, think about...
Continue Reading
Design engineers work hard to design comfort systems that serve the goals of the building and, ultimately, achieve that ever-elusive dream of...
Continue Reading
You can purchase the best pump in all the world for your commercial HVAC system but, if it is installed improperly, it will mean additional costs...
Continue Reading