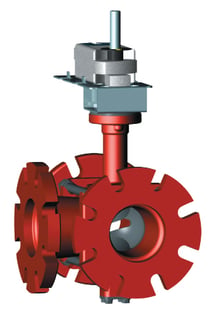 The Griswold Controls Unimizer® Valve is no ordinary valve. According the Griswold literature, it has better than globe valve performance at better than butterfly valve price. As a matter of fact, the list price for a 3-way valve is 45-50% lower than a 3-way butterfly valve. If price is a concern for you, this valve may be your answer!

Some other things Griswold Controls wants you to know about the 4" to 6" flanged Unimizer include: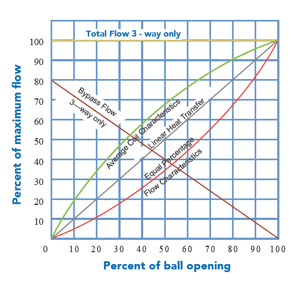 Allows for low torque actuators resulting in as much as 30-50% lower actuator costs than comparable valves
Deeper equal percentage curve than a globe valve
Eliminates overflow problems associated with 3-way valves
Valves have five or six Cvs, allowing for an exact match to the pressure drop requirements, thereby improving the valve's authority in the system
2-way and 3-way valves have a true equal percentage flow characteristic to coil
For more information about the Griswold Controls' Unimizer, click on the link below.