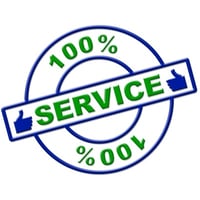 Boilers don't schedule their failures between 8 a.m. and 5 p.m. from Monday through Friday. Pumps don't let you know if they're going to stop pumping at 2 a.m. on Thanksgiving weekend. The business of HVAC and plumbing doesn't stop at 5:00 p.m. on a weekday and your manufacturer's rep shouldn't either. You can't allow building occupants to freeze during the winter, sweat during the summer or be without water any time. It's important to choose a manufacturer's rep who works when you do.
Your customers know they can call you 24 hours a day, 365 days a year, including holidays. Your manufacturer's rep should be there to support you during those late-night or early-morning hours when you're looking for a part to fix failed equipment. You shouldn't have to wait for normal business hours to get your work done.
After-hours parts availability is extremely valuable, most often during heating season. Some benefits of having access to 24/7 emergency support from your rep are:
equipment failure troubleshooting assistance,
access to real time inventory,
local pick up of parts and replacement equipment,
emergency pump build and repair,
scheduling technicians for a site visit, and
convenient courier services should you need a time critical delivery sent to your location.
Yes, there is a way. And a great manufacturer's rep will help you find the way to get your equipment up and running, no matter what time of day it is.
Find out if your HVAC & plumbing equipment rep maintains inventory of boilers, water heaters, heat exchangers, tanks, pumps, motors, valves, parts, and more. Your customers are counting on you and you need someone you can count on to keep your customers comfortable. 24/7.