Note: Schwank will offer a webinar for PDH credit on April 15, 2018 for engineers interested in learning more about infrared heating and air curtain design in these applications. The registration link is at the bottom of this blog.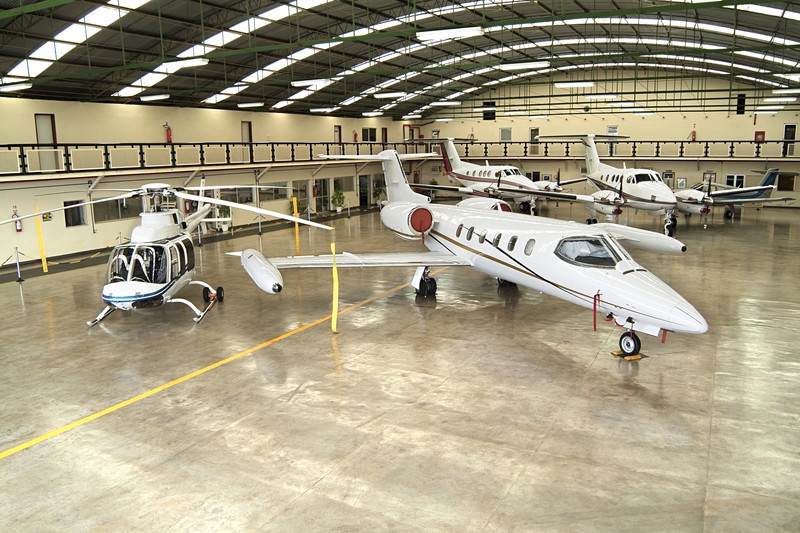 Managing comfort levels is notoriously difficult in high bay and airplane hangar applications. They contain large volumes of air and, since doors are often open, outside air rushing in to exchange with conditioned air can make keeping optimum comfort a challenge at best.
Other challenges faced by engineers when designing comfort systems for these applications include:
Exposed locations: Airfields, by design, are typically located out in wide open spaces. Hangars adjacent to the airfield are also out in the elements with no beneficial shade or wind blocks to help the building moderate indoor temperatures.


Occasional use: Many hangars in smaller airfields are used sporadically. Traditional comfort systems are most efficient when they are used regularly instead of on an as-needed basis.


Temperature stratification: We all know that heat rises. But, unfortunately, in these applications, no one is working where the heat rises to. These lofty buildings can have extreme temperature differences from the ground level to the high reaches of the building.
Fortunately for us, there are solutions available to help with these design considerations. Engineers can create energy efficient designs for these applications that will increase comfort level, result in energy savings and even lower the carbon footprint of the building.
Infrared Heating
Infrared technology imitates how the sun heats the earth with minimal heat loss and energy waste. High intensity gas infrared heaters get the comfort down to the floor level where it belongs.
Infrared heat waves are absorbed by objects and not the surrounding air, so they make maintaining comfort levels for workers in high bay buildings and airplane hangars much easier.
Air Curtains
Because bay doors are often open, the exchange of air between the building and the outside makes keeping indoor comfort levels almost impossible. However, air curtains create an effective seal that prevents leakage of air between areas with different pressure and climate.
Air curtains keep conditioned air in, save energy, deter insects and keep cold drafts at bay.
Schwank Innovative Heating Solutions will offer a webinar on Tuesday, May 15 for design engineers who want to earn PDH credits and learn more about infrared heating and air curtain design.
Click here to register for the 12:30 pm to 1:30 pm webinar on May 15.
Click here to register for the 2:30pm to 3:30 pm webinar on May 15.
Blog image: (c) Can Stock Photo / Ziviani