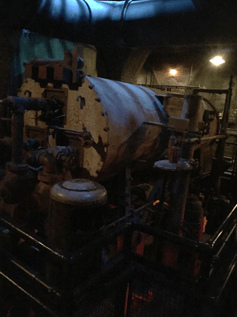 The idea of replacing the boilers in an existing central energy plant can be daunting. This is very high capacity, very large, and very pricey equipment. The renovation can take a long time and require extensive modifications to the existing mechanical room. The logistics of getting the old equipment out and getting the new in is a full project by itself.
Making the decision to replace equipment does have multiple advantages. Modern boilers are highly efficient and have an overall better performance than boilers of yesteryear. That new equipment is going to run so much better than the legacy equipment that has been chugging away in the mechanical room for the last two or three decades. Do keep in mind, however, that the opportunities to improve total system performance can be limited by the existing system design. Just because the source equipment can run at high efficiency doesn't guarantee the load equipment can take full advantage of it. You should see some efficiency increases but you may not see the maximum efficiency you would see in a brand new building. There's a downside to everything, right?
Fortunately, there is a "best of both worlds" scenario that may be a good fit for your system. If your system is performing poorly or the boiler needs repeated maintenance, there is a cost-effective option to increase performance and/or protect your boiler from any further damage.
Replacing the existing burner on the boiler with a high-performance modern burner will give that performance gain and increase system efficiency for much less investment. There may be enough money already budgeted for the entire project.
Three benefits of a high efficiency burner are:
More complete combustion. Complete combustion means fewer exhaust issues, better use of the fuel, and better control of the flame


Higher efficiencies at part load in any boiler! The performance and controls of the modern burner create increases efficiencies at full and part load, whether the existing boiler is condensing or non-condensing.


Reduced boiler cycling. No losses from phantom drafts, excess purging, etc., and no damage to the unit from slamming on and off too frequently.
A new burner will improve the performance of an existing boiler and the entire system. In some cases, where the system is less than ideal, the new burner will protect the boiler from short cycling and extract the best performance possible from the existing equipment.