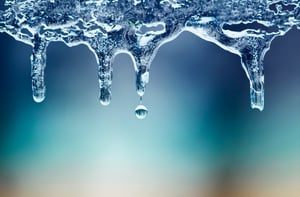 If you shudder when you think about ice building up on the roof and gutter of a commercial building, you are not alone. Here in the Carolinas, ice can be a tricky foe in the winter months.
Fortunately, there is a solution (isn't there always?). Heat-tracing systems can help commercial building owners effectively combat the problems that roof and gutter icing can bring with a particularly bad Carolina winter.
Ice can cause expensive damage to commercial building roofs and icicles pose a dangerous hazard to building occupants entering and exiting.
nVent Raychem can show you how to design a heat-tracing system using their Roof and Gutter De-Icing Calculator! They are offering a free winter webinar to show how to use the calculator to create a complete system for commercial buildings.
Perhaps the very best thing about this webinar is that you can access it any time you wish! Simply provide registration details and you will have access to the 30-minute webinar outlining the tool, tips and tricks to build the most effective system for your building.
The Details
Time: You choose!
Date: You choose!
Duration: 30 minutes
Topic: Learn to design a heat-tracing system using the nVent RAYCHEM Roof & Gutter De-icing Calculator
As always, if you have a tough problem to solve, contact your local manufacturers' rep. They should have engineers on staff who are ready to assist you with any design issues you're facing.
Stay warm out there!