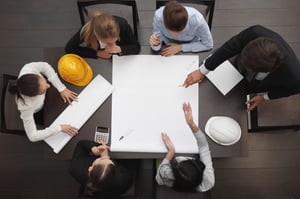 We're so thrilled to be a part of a thriving commercial building industry in NC and SC. 2018 has brought many challenges and we've worked hard with engineers, building owners, and contractors to bring new (and old) HVAC and engineered plumbing projects to life. A coming new year always inspires reflection and goal-setting. In that spirit, we're sharing the top 10 blog posts of all time while we take some time offline to review topics that may be of new interest in 2019.
Take a look at our Top 10. If you have ideas for new blog topics or want to share your expertise as a guest blogger in 2019, contact me at kpatterson@heattransfersales.com.
10. Why Oxygen Levels Matter in High Efficiency Boilers by Andy Hayes
9. 6 Benefits of Using Air Curtains in Commercial Buildings by Andy Hayes
8. Pump Cavitation (Technically, It Ain't Air!) by Joe Britt, PE
7. Potable Water Expansion Tanks: Purpose and Sizing by David Swinson
6. 5 Common Installation Mistakes on Base Mounted Pumps by Joe Britt, PE
5. 12 Must-Have Tools for HVAC and Plumbing Design Engineers by Kelly Patterson
4. What is a Hydronic HVAC System Anyway? by Joe Britt, PE
3. How to Select a Cooling Tower by Kelly Patterson
2. HVAC Expansion Tanks: Plain Steel vs. Bladder-Type by Joe Britt, PE
And, the number one most-read blog post of all time is:
1. Hydronic HVAC Systems: Make-Up Water Assembly, Initial Fill and Air Purge by Joe Britt, PE.
We're wrapping up 2018 today and looking forward to a successful 2019. Contact your local manufacturers rep for expert assistance with your upcoming projects.
Happy New Year!