Metraflex keeps their educational mini-series going with Episode Eleven, hosted by Metraflex's Engineering Manager, Marty Rogin. Marty takes less than five minutes to explain all the details you need to know about Delegated Design to prepare you for your next commercial HVAC system project.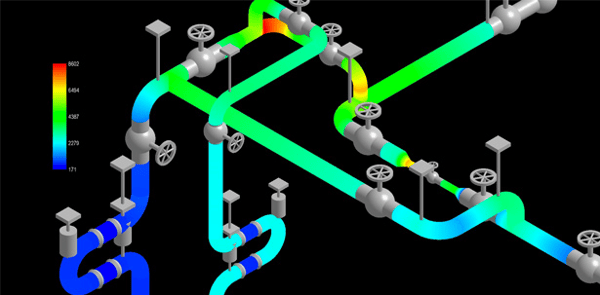 Here are a few of our takeaways:
Delegated Design is when an engineer of record "delegates" pipe expansion design responsibility to the contractor. The contractor then agrees to take responsibility and risk for the pipe expansion layout and calculations. However, Delegated Design is not just for pipe expansion. Vibration isolation and fire protection systems are also often delegated to the contractor.
Why even use Delegated Design? It is used to ensure the design meets the rapid evolution of construction codes and standards. Technology is rapidly evolving; it is hard to keep up-to-date on all the latest things. Manufacturers are now the experts! Lastly, delegating saves time and keeps a project on schedule and within budget.
Delegated Design is a process, not just a stamp. It requires close coordination and communication among all parties involved.
The Delegated Design Criteria sheet is the most important document for the project. It has all of the required information in one place and is completed by the customer. It is divided into three sections: General Project Information, Project-Specific Information, and Seismic and Settling Information.
By sealing or drawing a calculation, Metraflex is taking responsibility for the pipe expansion layout and design. The Engineer-of-Record still has ultimate responsibility for the entire project. Stamping a drawing shows that the design was done under the direct supervision of the person named on the stamp.
Delegated Design can involve three levels of effort: hand calculations, drawing markups and spreadsheet, and full stress analysis. The least involved is the hand calculations, while the most common is the drawing markups and spreadsheet. The most involved delegated design option is the full stress analysis.
Watch the full video below!
If you have any questions about Metraflex products or applications for projects, you should contact your local manufacturer's rep.
Blog and image content: Metraflex