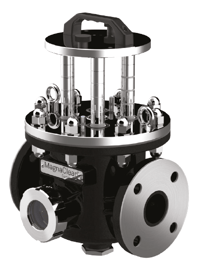 As you probably know, BIM (Business information Modeling) embeds key product and asset data as well as 3D computer models that can be used by specifiers during the design and construction of commercial buildings. We're excited to announce that ADEY MagnaClean commercial filtration products are now available on the BIMStore.
We recently became the manufacturer's rep for ADEY in North Carolina and South Carolina. ADEY offers commercial filtration products designed to tackle heavy-duty industrial debris. The ADEY products recently became available to the BIMStore and we had to share with our regular readers! We're excited about the BIMStore availability for these products because it makes life easier for specifying engineers and contractors.
Check out this quick video to see ADEY's commercial filters:
You can access the ADEY products on BIMStore here: https://www.bimstore.us/manufacturers/adey-innovation-llc.