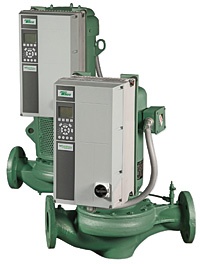 Finding the parts you need for HVAC and plumbing equipment can be tough. Not because you can't find a manufacturers rep who stocks the part but because you just aren't sure what the part number is. Or you don't know what the manufacturer's rep needs to know. And every manufacturer is different. Some have serial numbers, some have model numbers but no serial numbers, some have model numbers on the item you need but the part has to be found by looking up the production number of the whole system.
No lie, it can be a real pain. So, here's a list of what we need from you to get you what you need for most of the manufacturers that we rep. Without the information below, it's very difficult to be certain you're getting the correct parts.
| | |
| --- | --- |
| Manufacturer | What customer service needs |
| AERCO | Model #, Serial # |
| AIRTHERM | Model #, Serial # |
| BOCK | Model #, Serial # |
| ECR INTERNATIONAL | Model #, Serial # |
| PARKER BOILER | Model #, Serial # |
| PUMP'N FLO | Production # (AKA serial #) and Equipment Location |
| PURE HUMIDIFIER | This one is CRUCIAL. Pure will not accept PO's from us unless that PO has a valid model # and serial #. |
| RAYPAK | Model #, Serial # (serial # is 10 numbers) |
| RECO USA | Model #, Serial # |
| REYMSA COOLING TOWERS | Model #, Serial # |
| SHIPCO | Unit production/serial # (generally 5 numbers) |
| SYNCROFLO | Production # |
| TACO PUMPS | Model #, impeller diameter, and motor information (HP, RPM, and phase or the CAT # off the motor) |
| WEINMAN/DEMING/BARNES/BURKS – CRANE FAMILY PUMPS | Model #, Serial # |
The good news is, it's not all that hard. All we need is a little information from you and we should be able to get you just about anything you need for that piece of equipment. Without that information, it's a game of guess and check.
But, as we all know, there are times when there isn't a pump tag because someone has taken it off to do who knows what with it and never remembered to put it back. Then we all get to play Mystery Pump. The best tools for determining the model # of that tagless pump are photos, measurements, motor frame information, and casting numbers off the pump. Those photos (and requests for parts quotes) can then be emailed to your manufacturer's rep!