Most of us don't even really think much about Y-strainers when it comes to designing our piping systems. We know where we need them. We know why we need them. And we put them in. It is, after all, just a Y-strainer.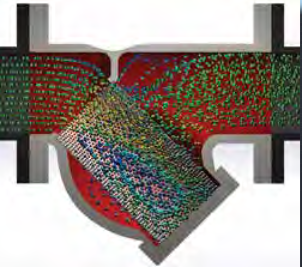 Circa 1908 Traditional Y-strainer Design
But what if I told you that a company has made a small (patent pending) change to the Y-strainer that has revolutionized the product to create a low pressure drop Y-strainer that outperforms the competition so much that it provides significant energy savings over alternatives? This little change to the Y-strainer has made a very big difference.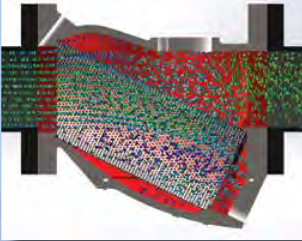 New and Improved 2016 Y-strainer Design
It's enough to make you get excited about Y-strainers, isn't it? Not yet? Wait.
What is this dynamically cool new product?
Well, it isn't exactly new. It's been on the market for a little while now but we find that most engineers we talk to still haven't heard of it. This LPD Y-strainer is from Metraflex. It's a Y-strainer designed to make the flow take a much straighter line from intake to discharge. It has a more open internal geometry to allow for smoother flow which results in significantly lower pressure drops. Significantly lower.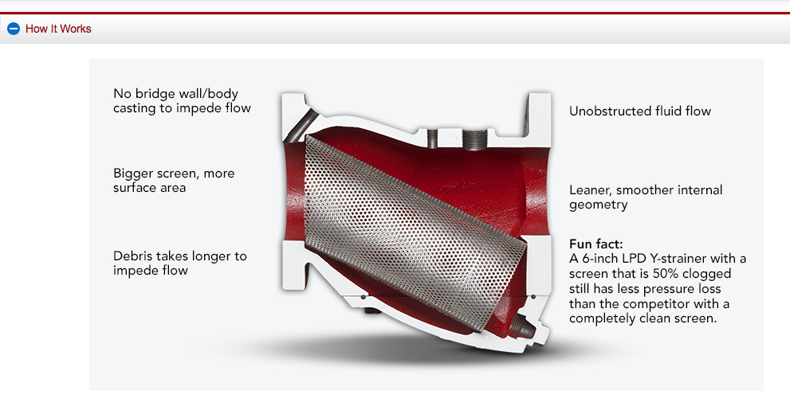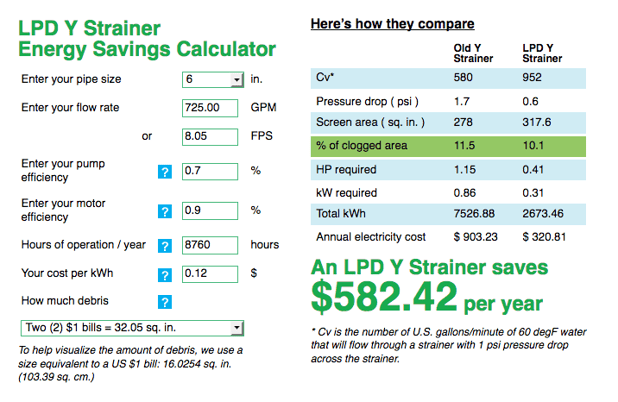 Why does it even matter?
Let's go back to the beginning when I said that a little change can make a big difference. Here's the deal:
Let's say we have a 6" pipe with a flow rate of 724 GPM.
After plugging in numbers for pump efficiency, motor efficiency, hours of operation per year along with cost per kWh, the LPD Y Strainer energy savings calculator tells me that we will save $580 per year if we replace the old Y strainer with the new LPD Y strainer.
$580 per year equals 290 cups of $2 coffee per year. With only 261 weekdays in a year, you're basically looking at free coffee for a whole year.
Small change. Big impact.
What else does it do? It's not magic, after all.
The internal design allows for a significantly larger screen with more holds allowing better fluid flow. Additionally, with the larger screen, the same amount of debris trapped by an old LPD Y strainer will cover a much smaller percentage of the new LPD Y strainer screen. This will mean lower pressure loss. Additionally, it will mean that the screen needs cleaning less often which saves on labor costs.
When Metraflex compared a 6-inch LPD Y-strainer to the traditional, here's what happened:
| | |
| --- | --- |
| Metraflex 6" LPD Y-strainer | Traditional 6" Y-strainer |
| Used a screen 50% clogged with debris | Used a clean screen |
| Pressure drop STILL lower than the traditional Y-strainer with the clean screen! | Pressure drop higher than the Metraflex LPD Y- strainer |
Is this so-called blog just a very thinly disguised sales pitch?
It's a little hard to write about this product without making it sound like an infomercial. This Y-strainer is really just that good. I just wanted engineers to know about it. I'll even throw in a free white paper by the Utah Research Laboratory. They did a flow performance testing of 3", 4", 6", 8" and 10" strainers. Click on the link below for the 25-page white paper.
If you're just over-the-moon about the Y-strainers you're currently using, then by all means keep doing so. However, I really think you ought to learn more about these LPD Y-strainers from Metraflex before you design your next commercial project.
It's the little things, after all…